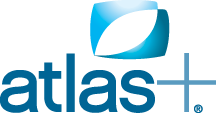 Industrial-strength media analytics
Praxinet and Microsoft Advertising have teamed together to develop atlas+, a comprehensive Digital Media Analytics and Reporting Tool that gives advertisers and agencies the critical business impact analysis capabilities needed to optimize the performance of digital marketing.
atlas+ offers powerful analytical and reporting capabilities by utilizing the full capabilities of Microsoft®'s Business Intelligence platform tightly integrated with Atlas and any other marketing data including Omniture®, search, social networks, and others. It offers advanced features designed for business users such as dashboards, scorecards, campaign-level budgeting and planning, 'what-if' analysis, data submission and management, and data model maintenance. It is highly scalable, fully customizable,easy to learn and use, cost effective, and can be completely managed by any organization.
For Atlas+ Explorer Instant Demo please
Click Here
For Praxinet Atlas+ Azure User Agreement
Click Here
For Atlas+ Customer Support please click
Direct Connect
For more information please contact us at
AtlasPlus@praxinet.com